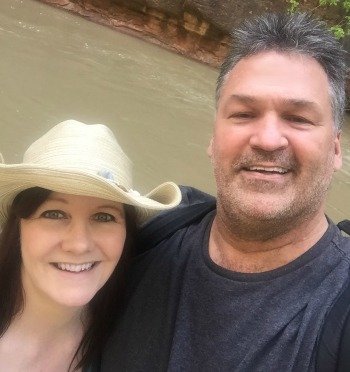 We're Fred and Lori, recent empty nesters. We recently sold our 3000 square foot home and moved into one a fraction of that size. Not exactly tiny, mind you, but a big step for us towards living smaller.
The challenges of downsizing, then organizing and decorating a new smaller space, are the inspiration for this website.
Lori writes, browses Pinterest, and creates honey-do lists for Fred. Her dream is to one day own a travel trailer and see every beautiful place she can drive to.
She loves making a house a home and has decorated and furnished several homes (on a variety of budgets) over the years. She's ready to downsize again, right on into that travel trailer.
Fred edits, fact checks, and completes honey-do chores in do time (Not a typo. Honey-do time…that's like football minutes).
He appreciates a comfortable home because who can take a nap in an uncomfortable one?
He loves the idea of trailer living because it's compact, like living in a space capsule. Plus it would mean no yard work.
Fred obviously didn't edit this.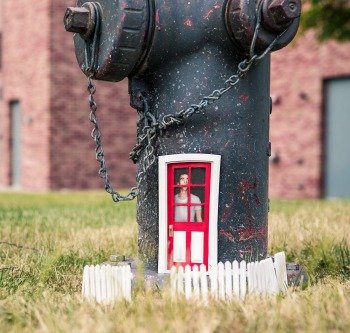 Ever since we moved into our smaller home, we're obsessed with the notion of living even smaller.
We started The Compact Furniture Place because we want to help you furnish and decorate your own small space, be it a rented room, apartment, tiny home, small house, or trailer.
We understand from experience that downsizing is no easy task.
It's like pouring your belongings into a funnel. If something clogs the flow, out it goes, and then you have to figure out how to organize and arrange what's left.
Our goal is to help you do that.
We want to be a resource for you to make your small space comfortable and beautiful. So we gather small space decorating tips and furniture ideas and bring them here for you to browse, including all the latest products and trends that help make living small easier.
And we throw in some dorky humor just to mix it up a little.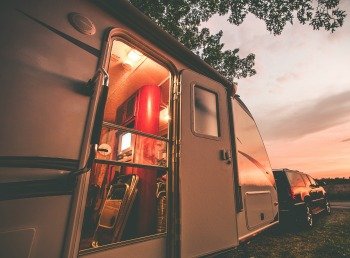 We also hope that one day we can run this website and business on the road. Who knows? Maybe we'll pull up to your town soon.
We'll be the ones in the rustic glam space capsule.