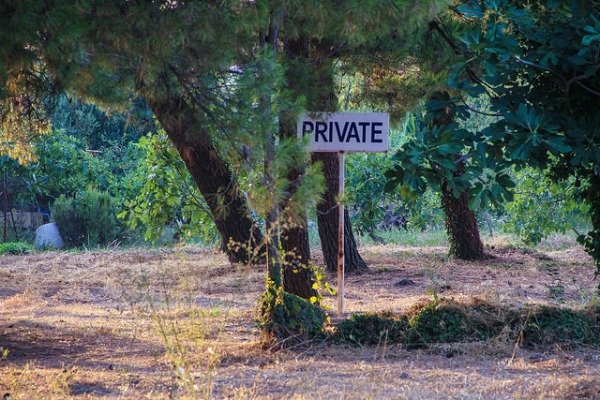 We take our readers' privacy seriously and would never intentionally violate it. The following is some information about our privacy policy and that of third party vendors we use, so you can be an informed browser of the interweb. It's probably quite boring and we apologize for that.
Cookies
This site uses cookies, so let's talk about web cookies for a minute. Actually, there's a really good explanation of cookies here. But in a nutshell, a cookie is a small text file created when you visit a website. They are created to keep track of your movements within the site, help you resume where you left off, and save any customizations you made.
Cookies are used to help make your browsing experience more convenient for you. For instance, you might visit a site and put something in your shopping cart, then forget about it and close your browser. Later you open it back up, return to the site and lo and behold your shopping cart with the item in it is there waiting for you.
Cookies are like the barista at your favorite coffee shop who knows your order before you say it and writes your name on the cup without having to ask you for it.
Cookies can't scan your computer or snoop for private information on your hard drive, any more than your friendly barista can reach across the counter, grab your wallet and give herself a nice fat tip.
The text file contained in a cookie includes some or all of the following information: IP addresses, Internet Service Provider, date and time stamp, type of browser (such as Chrome, Firefox, Explorer, etc) and enter and exit pages. This information is not linked to anything that is personally identifiable (such as a name, address, phone number, or email address).
Google Adsense
Have you ever noticed after you've searched for something in Google, you might visit a site that has nothing to do with what you searched for, yet there will be an ad for the very thing you were searching?
That's because Google uses cookies to track what you search for so they can make sure the ads you see on websites you visit are relevant to you. That may seem stalker-ish, but actually it's kind of convenient. You might see a better price or better product than what you found in your search, thanks to those ads.
We may have Google AdSense ads on this site, so be aware of the following:
Google uses cookies to help serve the ads it displays on the websites of its partners, such as websites displaying AdSense ads or participating in Google certified ad networks. When users visit a partner's website, a cookie may be dropped on that end user's browser.
So if you were searching for carpet cleaners, and you came to our site and saw ads for local carpet cleaners, it's not us going all Big Brother on you, it's just Google helping you find what you're looking for. You can read more about the Google advertising privacy policy here.
Google Analytics
We use Google Analytics. Most people who own or manage a website do. It's a tool to help us see where our website traffic comes from, what pages are most popular, which search terms brought people to us, and other similar information.
This information helps us improve our website so it's more useful to people.
Here is the Google Analytics privacy disclosure:
"Google Analytics is a web analysis service provided by Google. Google utilizes the data collected to track and examine the use of conpactfurnitureplace.com, to prepare reports on its activities and share them with other Google services.
Google may use the data collected to contextualize and personalize the ads of its own advertising network.
Personal data collected: Cookie and Usage Data. Place of processing: USA. Find Google's privacy policy here."
Opt-Out
If you don't want Google analytics to track these activities, you can opt-out here. It's a browser add-on that is very simple to add.
You can choose not to see Ads based on your browsing history by going here and controlling what Google Ads you see.
You can even manage many third party companies' cookies used for online advertising by going here.
Delete Cookies
You can delete the cookies stored in your browser very simply, if you like. Here are instructions for how to do it on various browsers.
Your Email Address
We have a sign up box in our right sidebar where you can enter your email to receive our latest posts in your email inbox. This is voluntary, of course.
If you provide your email, our subscription service, MailChimp, saves the emails for us so that when we write a new, exciting post, it can get sent to you.
We don't send spam and we don't give your email address out to anyone else. Neither does MailChimp. Their Privacy Policy is here.
Since we're on the topic…please consider signing up to receive our latest small space decor ideas by email. Of course we had to ask.
Oh, and you can stop receiving emails from us at any time. There is an opt out link in every email.
Also, if we are compelled by law to provide an email address, or other information we have that is related to your visit to our site (from Google Analytics, for instance), then we must comply with such orders.
Third Parties
Third party service providers, such as social networks (like Pinterest, Facebook, and Google+) also have cookies that are employed when you share a post, like our Facebook page, or follow us on Pinterest. This is to make it easy for you to do so.
We use third party advertising companies to display ads to you when you visit our website. These companies use cookies and may use information about your visits (not your name, address, email or telephone number though) to this and other websites in order to display ads for services or products that may interest you.
If you would like details about this practice and your choices in the matter, please go to networkadvertising.org.
These are the advertising companies we currently use:
Amazon
There are a variety of third party softwares used on this site and others like it. These softwares (called "plugins") are used to make a website easier to share, navigate, modify, and look the way we want it to. Some of these plugins use cookies as well.
compactfurnitureplace.com has no access to or control over the cookies used by any of these third-party advertisers, or vendors, or software creators.
This privacy policy was last updated 9/28/2016 and will be modified as needed or required.
If you have any questions or concerns about our Privacy Policy, don't hesitate to contact us at Lori (at) compactfurnitureplace.com.
Coffee image photo credit: diff_sky via Foter.com / CC BY-ND
Private image photo credit: helge thomas via Foter.com / CC BY
Google Eyes photo credit: gratisography