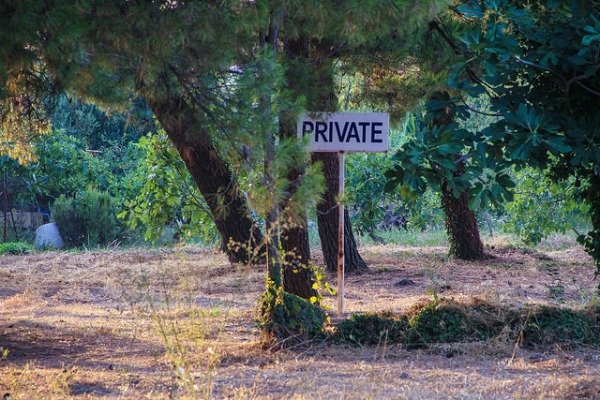 This is the privacy policy for The Compact Furniture Place located at compactfurnitureplace.com, owned and operated by Lori and Fred. This privacy policy is effective as of 5/25/2018.
We take our readers' privacy seriously and want you to understand what personal information is collected on our site, how it's collected and how to prevent it from being collected if you wish.
In order to be compliant with U.S. privacy laws and the GDPR (General Data Protection Regulation), this privacy policy will explain:
How we use cookies
How third party softwares used on our site, uses cookies
Areas of this website that may affect your privacy or personal information
How we collect, process, manage and store that information
We've done our best to make it interesting in the beginning, but as it goes on (and we had to add a bunch of stuff to it to make it GDPR compliant) it's probably quite boring and we apologize for that.
Firstly, this website is geared for those living in the U.S. Sure, the information may apply to homes in other regions of the world, but our affiliate links (how we make an income from this site) direct you to .com vendors and stores.
This site uses cookies, so let's talk about web cookies for a minute.
Actually, there's a really good explanation of cookies here. But in a nutshell, a cookie is a small text file created when you visit a website. They are created to keep track of your movements within the site, help you resume where you left off, and save any customizations you made.
Cookies are used to help make your browsing experience more convenient for you. For instance, you might visit a site and put something in your shopping cart, then forget about it and close your browser. Later you open it back up, return to the site and lo and behold your shopping cart with the item in it is there waiting for you.
Cookies are like the barista at your favorite coffee shop who knows your order before you say it and writes your name on the cup without having to ask you for it.
Cookies can't scan your computer or snoop for private information on your hard drive, any more than your friendly barista can reach across the counter, grab your wallet and give herself a nice fat tip.
The text file contained in a cookie includes some or all of the following information:
IP addresses
Internet Service Provider
Date and time stamp
Type of browser (such as Chrome, Firefox, Explorer, etc)
Enter and exit pages
This above information is not linked to a name, address, phone number, or email address.
How long a cookie remains on your computer depends on what type of cookie it is. There are session cookies and persistent cookies.
Session cookies are created temporarily when you visit a website and once you leave the site, they are deleted. Persistent cookies remain in your browser's subfolder and are activated when you return to that particular site. How long they remain depends on the duration set within the cookie file.
Yes, you CAN block cookies from being installed on your browser. To find out how, go here, and click on the browser you use to get the instructions. It's quite easy.
You can also go to the same website, here, and see how to delete any cookies that are already installed on your browser. Again, it's real easy.
We use Google Analytics. Most people who own or manage a website do. It's a tool to help us see where our website traffic comes from, what pages are most popular, which search terms brought people to us, how people navigate from page to page on our site and other similar information. This information helps us improve our website so it's more useful to people.
Google Analytics installs cookies on the browsers of visitors to our website.
We don't have Google Ads on our site, but based upon your activity on our site (which Google sees because of the analytics cookies), Google might serve you an ad when you visit someone else's site.
Here is the Google Analytics privacy disclosure:
"Google Analytics is a web analysis service provided by Google. Google utilizes the data collected to track and examine the use of compactfurnitureplace.com, to prepare reports on its activities and share them with other Google services. Google may use the data collected to contextualize and personalize the ads of its own advertising network. Personal data collected: Cookie and Usage Data. Place of processing: USA. Find Google's privacy policy here."
How to Opt-Out
If you don't want Google analytics to track these activities, you can see how to opt-out here. It's a browser add-on that is very simple to add.
How to Control Which Ads Google Shows You
You can choose not to see Ads based on your browsing history by going here and controlling what Google Ads you see.
You can even manage many third party companies' cookies used for online advertising by going here.
Below are all of the cookies currently used on our site, either by us, Google Analytics, Advertisers, or third parties, such as social sharing tools. The links are to the appropriate privacy policies for those entities.
We will update this list as needed.
| Cookie | Type | Duration | Description |
| --- | --- | --- | --- |
| _ga | persistent | 2 years | Google Analytics cookie to distinguish new users. |
| _gat | persistent | 1 minute | Google Analytics cookie set to limit collected info on high traffic sites so as not to decrease performance. |
| _gid | persistent | 1 day | Google Analytics cookie to distinguish new users. |
| _pinterest_cm | third party | 1 year | Pinterest cookie set to enable social sharing, tracking and ad targeting by pinterest. |
| _smToken | third party | 1 year | SumoMe Cookie set by them to enable users to share our content to social media. |
| _smVid | third party | 30 days | SumoMe Cookie set by them so that users can share our content to social media. |
| ad-id | persistent | 8 months | Amazon Ad system cookie used to show users targeted ads based upon their Amazon views. |
| cfduid | third party | 1 year | Bufferapp.com cookie set to enable social sharing for users of the app. |
| fr | third party | 3 months | Facebook cookie set to enable social sharing to Facebook. |
| IDE | third party | 2 years | Google DoubleClick Cookie used to report the user's actions after viewing or clicking an advertiser's ad in order to present targeted ads to the user. |
| initref | third party | 1 day | Reddit.com cookie set to enable social sharing to reddit.com. |
| lidc | third party | 1 day | Linkedin social sharing cookie. |
| loid | third party | 2 years | Reddit.com cookie to identify if user is logged into reddit.com. |
| session_tracker | third party | 1 day | Reddit.com cookie to enable social sharing to reddit. |
Your Email Address
We don't currently offer a newsletter or emailed post service, so we do not ask for anyone's email address. If that changes, we will update this privacy policy.
If you complete our contact form, you may provide an email address. This is so that we can reply to you if need be.
We do not share your email address with anyone else and we do not send spam. We would only use your email to send you a reply or a piece of information relative to your inquiry.
This site does not store email addresses, but if you would like your email address deleted from our email server, simply state that in your inquiry.
If we are compelled by law to provide an email address, or other information we have that is related to your visit to our site (from Google Analytics, for instance), then we must comply with such orders.
Where We Store Your Personal Information
For any Europeans using the site, the data that we collect from you may be transferred to, and stored at, a destination outside the European Economic Area ("EEA"). It may also be processed by staff operating outside the EEA who work for us or for one of our suppliers or contractors. Territories outside of the EEA may not have equivalent legal protections to those that apply within the EEA but we are under a duty to make sure that our suppliers and contractors located outside of the EEA continue to take all steps reasonably necessary to ensure that your data is treated securely and in accordance with this Policy. By submitting your personal data to us, you agree to this transfer, storing or processing.
Unfortunately, the transmission of information via the internet is not completely secure. Although we will do our best to protect your personal data, we cannot guarantee the security of your data transmitted to our Site; any transmission is at your own risk. Once we have received your information, we will use strict procedures and security features to try to prevent unauthorized access.
We follow strict security procedures to ensure that your personal information is not damaged, destroyed or disclosed to a third party without your permission and to prevent unauthorized access to it. The computers that store the information are kept in a secure facility with restricted physical access and we use secure firewalls and other measures to restrict electronic access. If we are working with third parties, we will require them to have in place similar measures to protect your information.
Your Rights
You have the right to use our Site without consenting to marketing and communication services that we provide. We will inform you (before collecting your data) if we intend to use your data for such purposes or if we intend to disclose your information to any third party for such purposes. We always use the most recently submitted form to be your current consent status. You can also exercise the right at any time by contacting us at lori (at) compactfurnitureplace.com
Your Rights:
You have the right to ask us not to process your personal data at any time.*
You have the right to ask us, at any time, to show you what data we've collected.
You have the right to fix any data we have that is incomplete or wrong.
The Data Protection Act 1998 (DPA) and the GDPR (in Europe) gives you the right to access information held about you. Your right of access can be exercised in accordance with the DPA and GDPR.
*Asking us to not process your data does require us to delete your data, which is legally considered processing your data. So respectfully inform you that we'd have to do that one thing.
 Third Party Companies and Links
We are an affiliate for various third party companies and as such, we have links and/or ads to those company's websites (an affiliate means we promote their products and if you buy through our link, we get a small commission. Full disclosure regarding that is here.).
Those companies use cookies and may use information about your visits (NOT your name, address, email or telephone number though) to this and other websites in order to display ads for services or products that may interest you.
If you would like details about this practice and your choices in the matter, please go to networkadvertising.org.
These are the companies for whom we are affiliates and a link to their privacy policy:
Amazon
Amazon EU
Target
Ancestry.com
Conversant Media
If you make a purchase on these third party websites, this website (compactfurnitureplace.com) does not have any access to your personal information, such as your name, address, payment information, email or anything else you may input on their site to complete your order. We are only a portal to direct you to the product we feel would benefit you.
We are not responsible for the content, security, privacy policies or practices of any other websites, even if you access them using links from this Site or if you can access this Site or use our services from them.
We recommend that you check the policy of each website that you visit and make sure you are comfortable with the terms of such policies before providing any personal information.
Embedded Content on This Site
Articles on this site may include embedded content (e.g. videos, images, articles, etc.). Embedded content from other websites behaves in the exact same way as if you have visited the other website.
These websites may collect data about you, use cookies, embed additional third-party tracking, and monitor your interaction with that embedded content, including tracing your interaction with the embedded content if you have an account and are logged in to that website.
Below are links to the privacy policies of the websites where we have embedded content from:
Pinterest
Youtube
California Online Privacy Protection Act
CalOPPA requires any person or company in the United States (and elsewhere) that operates websites collecting Personally Identifiable Information from California consumers to post a clear privacy policy on its website and it must state what information is being collected and with whom it is being shared. You can learn more about this act here.
According to CalOPPA, we agree to the following:
Users can visit our site anonymously.
We will link to this privacy policy on our home page (it's in the footer of every page).
Our privacy policy includes the word 'privacy' and can be easily located on our site.
Changes to our privacy policy will be posted on our privacy policy page (this one).
If you have a change to your personal information you've provided to us, you can let us know through email, via our contact form.
How does our site handle Do Not Track signals?
We honor Do Not Track signals and do not plant cookies when a Do Not Track (DNT) browser option is in place.
Does our site allow third-party behavioral tracking?
It's also important to note that we allow third-party behavioral tracking, as mentioned above in our "Third Party" section.
COPPA (Children Online Privacy Protection Act)
The Children Online Privacy Protection Act states that parents are in control of ensuring their children's safety when using the Internet. However, the The Federal Trade Commission spells out what operators of websites and online services must do to protect children's privacy and safety online.
We do not specifically market to children under the age of 13 years old.
Fair Information Practices
In compliance with Fair Information Practices we agree to notify users of our website if a security breach occurs which puts their personal information at risk. We will notify users on this site within 1 business day of a breach.
We also agree to the Individual Redress Principle which means people have the right to legally pursue data collectors and processors who fail to follow privacy laws. This also means that people can go to the courts or government agencies to investigate and/or prosecute any non-compliance by data processors.
Business Transfers
If  Compactfurnitureplace.com, or substantially all of its assets, were acquired, or in the unlikely event that Compactfurnitureplace.com goes out of business or enters bankruptcy, user information would be one of the assets that is transferred or acquired by a third party. You acknowledge that such transfers may occur, and that any acquirer of Compactfurnitureplace.com may continue to use your personal information as set forth in this policy.
Changes to Our Privacy Policy
This privacy policy was last updated 5/24/2018 and will be modified as needed or required.
The owner of Compactfurnitureplace.com may change these Terms from time to time. Please review these Terms periodically for any updates or changes. Your continued use of this Site following the posting of any updates or changes to these Terms constitutes your acceptance of such changes. If you object to any provision of these Terms or any subsequent modifications to these Terms, your exclusive recourse is to immediately terminate use of this Site.
It is our policy to post any changes we make to our privacy policy on this page. If we make material changes to how we treat our users' personal information, we will notify you through a notice on the Website home page. The date the privacy policy was last revised is identified at the top of the page. You are responsible for ensuring we have an up-to-date active and deliverable email address for you, and for periodically visiting our Website and this privacy policy to check for any changes.
If you have any questions or concerns about our Privacy Policy, don't hesitate to contact us at Lori (at) compactfurnitureplace.com.
---
Helpful Links
Go here to see how to prevent cookies from being installed on your browser
Go here to see how to delete cookies from your browser
Go here to opt-out of Google Analytics cookies
Go here to control which ads Google shows you
Go here to manage third-party advertisers cookies
Coffee image photo credit: diff_sky via Foter.com / CC BY-ND
Private image photo credit: helge thomas via Foter.com / CC BY