Buying furniture online is a convenient way to add some great pieces to your small space. However, it can be challenging buying furniture without physically looking at it. So here's a few online furniture buying tips to help you make smart choices.
Furniture Buying Tips
1. Most Important Furniture Buying Tip – Measure Your Space.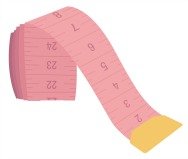 Accurate measurements are especially important if you have a small home with limited space to begin with. So measure that corner that's begging for an accent table carefully.
Here's a bonus tip for you: Measure the opening through which the furniture piece must be carried. This means your front or back door and any other openings (like elevators) the piece must pass through. You'd be surprised how large a piece of compact furniture feels when trying to wedge it through a small doorway.
---
2. Know Your Style.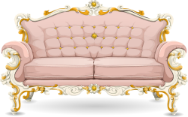 Are you going for a rustic feel in your space? Shabby chic? Modern? Retro? Have your style in mind before you begin the process of browsing and buying furniture online. It will keep your search focused and limit your choices a bit, which will save you some time.
---
3. Know When to Skimp or Splurge.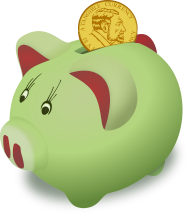 Interior designers will tell you this is an important furniture buying tip when shopping for your home on a budget. You want quality, but quality costs money, so where can you skimp to balance the budget?
You may be able to cut corners with certain furniture pieces that don't see too much wear and tear, like an accent table or shelf. Other pieces, like couches and dining tables, need to hold up well under a lot of use and are worth splurging on to get the best quality you can afford.
---
4. When Buying Furniture Online, Read the Reviews.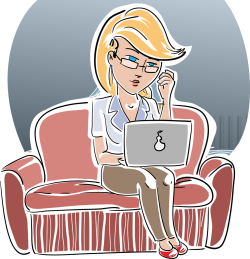 Many websites (like Amazon) let you sort the reviews, so read the negative ones first to see what people's complaints are. Even if an item has a high rating, there could be just one negative aspect that is a deal breaker for you. You're more likely to find out about it if you scroll through the negative reviews first.
Conversely, don't JUST read the negative reviews. Like anything, you have to take them with a grain of salt. What one person thinks is a negative, might be a positive for you. Like the depth of a couch cushion, for instance.
If you read something negative about a feature of the furniture piece and want to know more, enter the feature or other keyword into the review search function to find more opinions about it.
Also check out any questions and answers in the product description. If you search a keyword, it will bring up results from this section as well. When buying furniture online, the questions and answers about the product can be very enlightening.
---
5. Read the Product Description Carefully.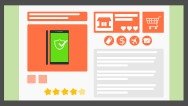 If you're buying furniture online, pictures can be deceiving. The product description should be a critical part of your decision process. Here's the most important criteria to look for in the product description for furniture:
Measurements (See tip #1) – Angles, lighting and a number of other factors can make any item look much bigger or smaller than it actually is.
Material – Fabricated wood looks very similar to real wood. Faux leather or suede can look like the real thing in a photo. Read the description to know exactly what you're getting.
Care Instructions – Does it wipe clean or does it need special treatment?
---
6. Check the Assembly Requirements.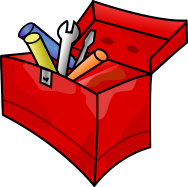 This furniture buying tip is often overlooked, especially when buying online. You want to know what you're in for when that perfect piece arrives.
Reviewers often mention how easy or difficult the product was to assemble, and this is very helpful. Sometimes they even offer suggestions to make the task easier.
---
7. Understand the Return Policy.
This furniture buying tip applies to both buying furniture online or in person. Because no matter how carefully you choose your furniture or decor piece, there could be something about it that just isn't quite right and you may want to send it back.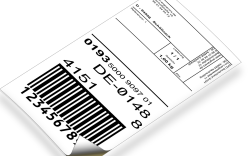 Take note of how much time you have to return it to get your refund. Also note who pays for the return shipping – you or the seller.
An important furniture buying tip for online shopping is to pay attention to where the item will ship from. Many third-party sellers on Amazon, Walmart and other online stores are overseas. Which means if return shipping costs are on you, they're going to be expensive.
Take note of the estimated arrival time for the item. If it's more than a week out, it could be coming from abroad.
---
Shopping for a couch? Check out our couch buying tips!
These furniture buying tips apply to any online retailer you may visit while doing your online furniture shopping. We hope they help you in your quest for that perfect compact furniture piece for your space.
You might want to check out this video from The Federal Trade Commission as well. It has some great tips for online shopping in general.
What about you? Do you have any tips for buying furniture online? We'd love to hear them in the comments. Happy shopping!
[Sassy_Social_Share]
Pin These Online Furniture Shopping Tips for Later